Relationship with Mobile OS
Mobile FeliCa Platform enables Mobile FeliCa functions to be implemented on a chip that complies with international standards while meeting Japanese service requirements, making it easier to install on smartphones.
Mobile FeliCa IC chip complies with NFC, Near Field Communication of international standard, and is capable of Type A and Type B communication as well as FeliCa.
Mobile FeliCa functions are realized as an application developed by FeliCa Networks and securely managed as a secure application that runs on the Java Card platform in a secure element compliant with the GlobalPlatform® specification.
Furthermore, Mobile FeliCa Middleware's supporting activities provided by FeliCa Networks makes it possible to integrate Mobile FeliCa into many Android devices in a timely manner and correspond smoothly to version upgrades for Android OS.
Currently, approximately 70% of Android devices sold in Japan are equipped with Mobile FeliCa functions (according to FeliCa Networks'survey).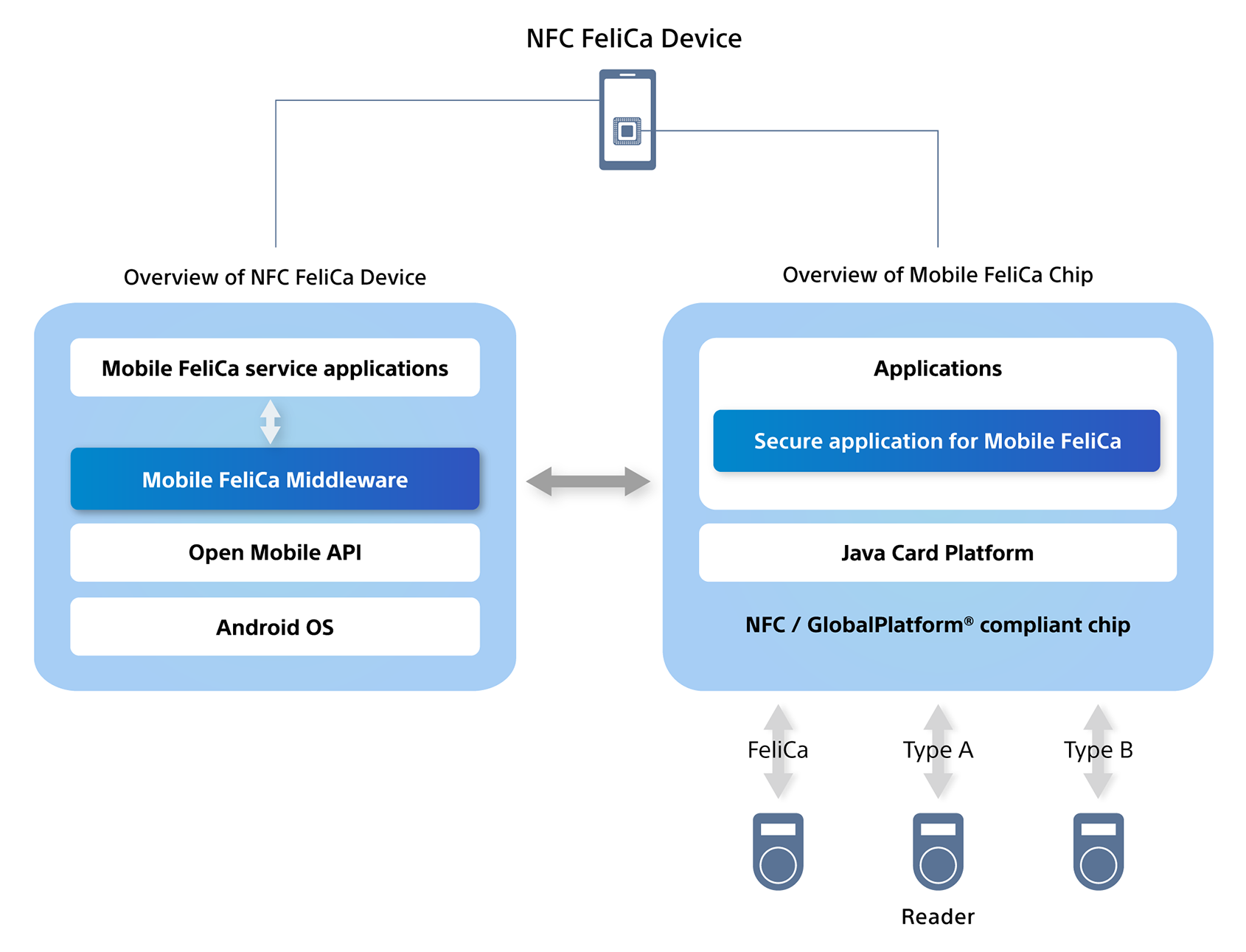 Enlarge the figure